If the displays on your MASCHINE controller seem faint or the contrast of the two displays is different, you can adjust the Brightness and Contrast settings in the MASCHINE software. To do this, launch MASCHINE and go to Preferences > Hardware > Display
1. Adjusting the Brightness
The Brightness slider allows you to adjust the brightness of both left and right displays of the MASCHINE controller.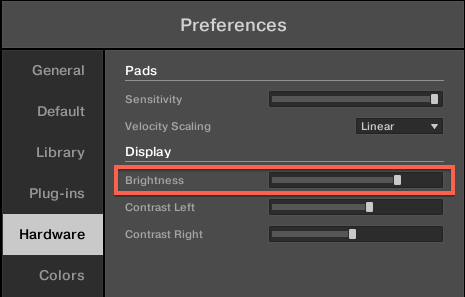 2. Adjusting the Contrast
The Contrast sliders allow you to adjust the contrast of the left and right displays separately. Note you might have to set different contrast values here for the left and right displays in order to obtain the same contrast on both screens.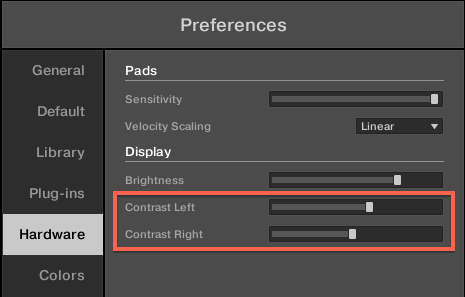 Note: MASCHINE STUDIO Controllers' color displays only offer a Brightness setting.
Ähnliche Artikel