Symptom
You installed and activated a KONTAKT Library, but when you open KONTAKT 5.6.8 it is not displayed in KONTAKT's Library Browser.
Cause
KONTAKT 5.6.8 has introduced a feature to hide Libraries from the Browser.
Solution
1. Open KONTAKT's Options > Libraries.
2. In the list, select all Libraries that should appear in the Library Browser: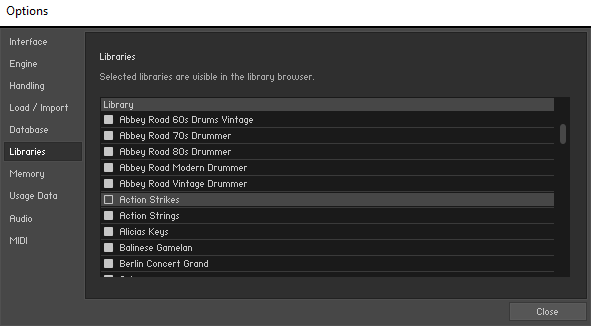 In our example, Action Strikes is unselected and will not show up in KONTAKT's Library Browser.