Symptom
You hear no audio when previewing presets in the KOMPLETE KONTROL 1.9.0 (or higher) browser even if the volume is turned up.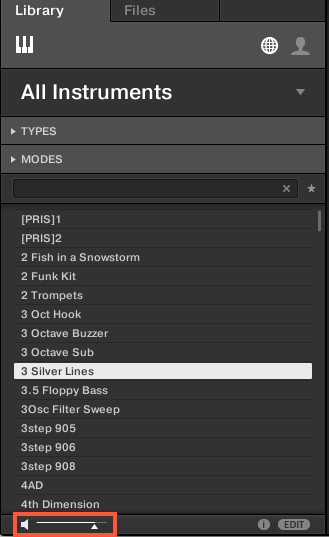 Cause
The Preview Library is not installed.
Solution
Close KOMPLETE KONTROL
Open Native Access and install Previews from the Not installed tab.

Restart KOMPLETE KONTROL
IMPORTANT: If Previews is not listed in the Not installed tab, please check your email inbox for an email by 'noreply@orders.native-instruments.com' called 'IMPORTANT: How to activate the new sound previews feature'. Please also check your email spam folder.
The email includes a serial number for Previews. Now you can register Previews in Native Access:
Open Native Access and click Add a serial in the upper left.
Enter the serial number provided in the email and click the ADD SERIAL button.
Previews is now listed in the Not installed tab and ready to be installed.
If you cannot find the email with the serial number, please contact our Support Team:
https://support.native-instruments.com/hc/requests/new