The Alert Indicator flashes if one of the issues described below has been detected.


The Load in TRAKTOR is Too High
This might happen if you are running TRAKTOR on a computer which is at the lower limit of the system requirements or if your system is having latency issues. In order to resolve this, first open the Audio Setup in the TRAKTOR Preferences and increase the Latency.



If this is not solving the problem, please consult our Tuning guides for OS X and Windows, as well as other articles found in the Related Articles section at the bottom of this page.
Your Laptop is Running on Battery Supply
We highly recommend to operate your laptop on external (AC) power supply only. Many laptops will run on different energy saving settings when the power supply is not attached, which may affect the performance of TRAKTOR.
TRAKTOR's Main Volume or Headphone Volume is Too Low
Make sure that neither the MAIN knob nor the headphone VOL knob below the right deck are set too low. The alert will only be triggered if the levels are near the minimum.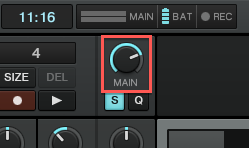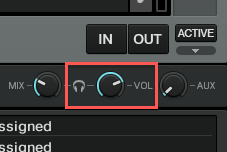 Related Articles