You can log in to your account on any page of the Native Instruments website by clicking the User icon in the upper right of the page and choosing My account: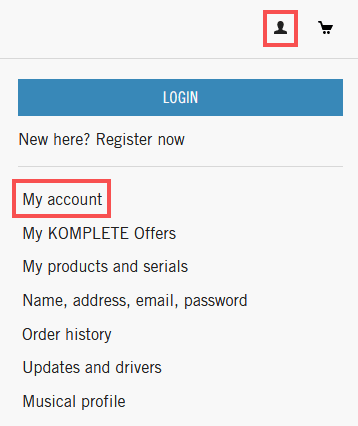 MY ACCOUNT consists of six main areas: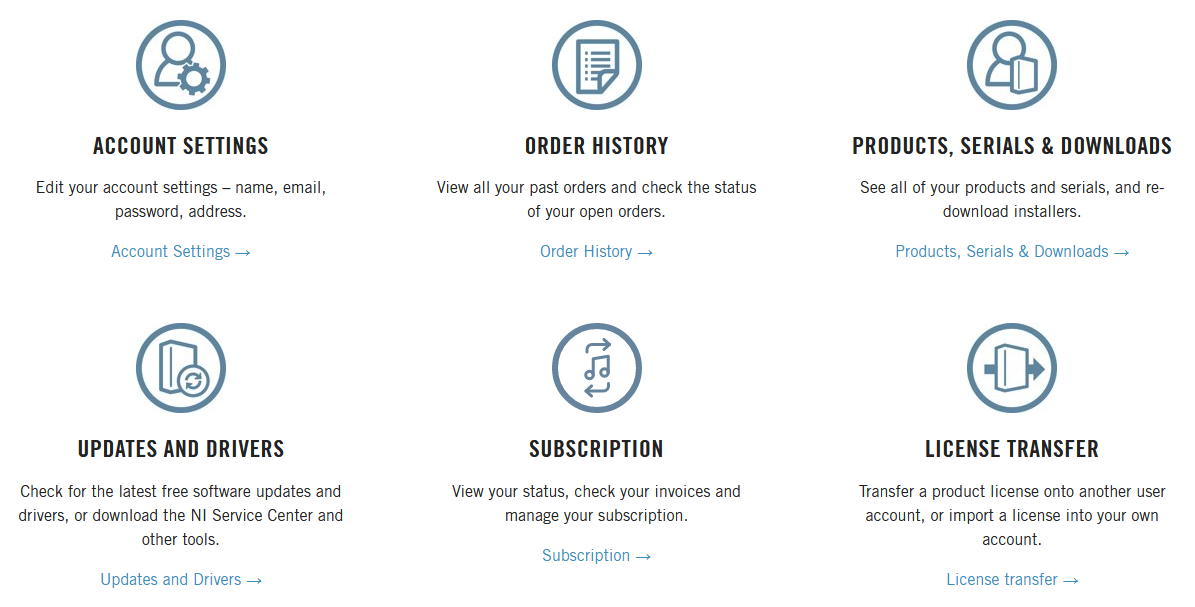 Account Settings
Edit personal information such as Name, Email Address and Password under ACCOUNT SETTINGS. You can also enter your Billing- and Shipping Address and define your preferred Language.
Order History
If you purchased a product via the Native Instruments website, the product's Reference Number, Order Date, Order Total and Status will be displayed here. You can also find links to track your delivery and a button to GET SUPPORT if you have any questions related to a particular purchase.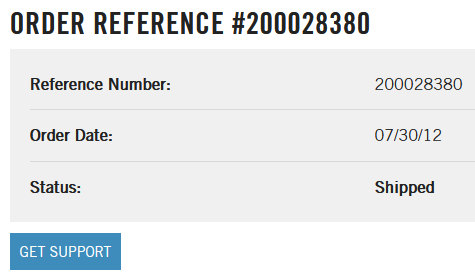 My Products and Serials
This area displays all your Products and Serial Numbers.

Clicking DOWNLOAD VIA NATIVE ACCESS will open the setup page for Native Access. In case Native Access is already installed on your computer you do not have to install it again. You can simply run the application.
Note: Some older products from Native Instruments may not be available for download with Native Access. Please find legacy installers for products like the CLASSIC PIANO Collection, BATTERY 3, etc. in this article.
Updates and Drivers
This area provides the user with important UPDATES for all registered products as well as links to latest DRIVERS and firmware installers, important tools (such as Controller Editor), USER LIBRARIES and freeware.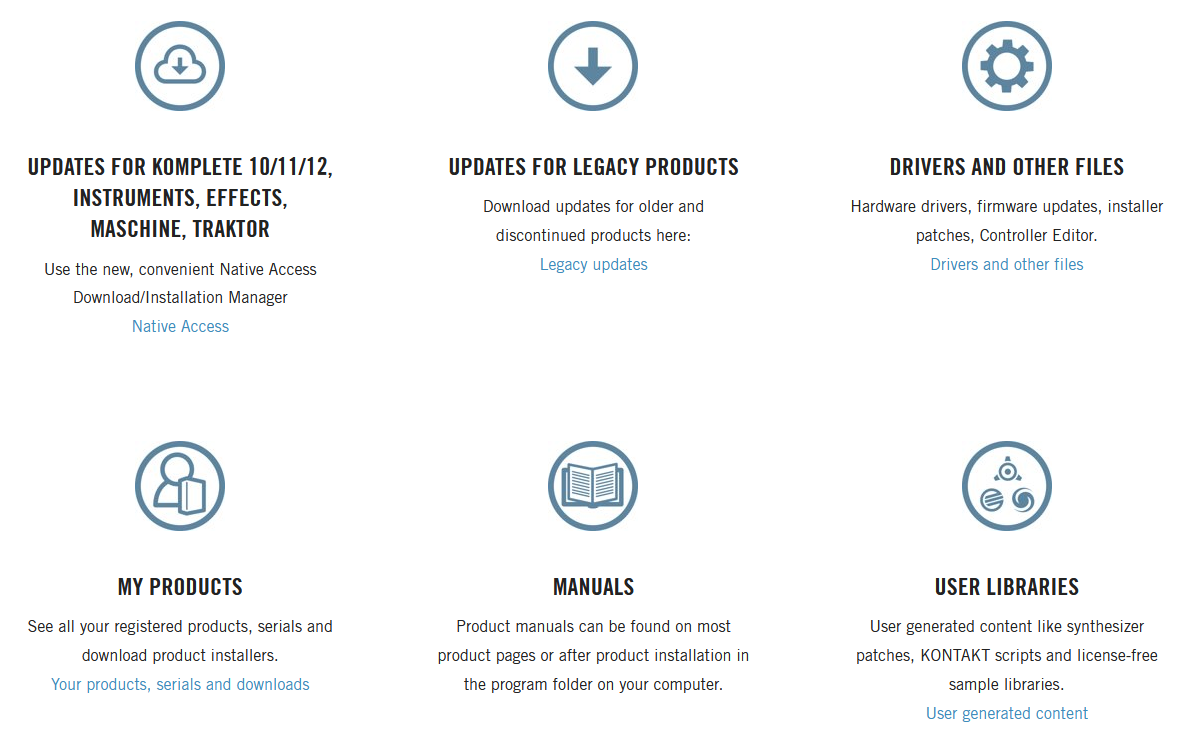 Subscription
Here you can manage all your subscription settings. It's possible to change your payment details, cancel or re-start your subscription and download your invoices. Just click on MANAGE MY SUBSCRIPTIONS:


License Transfer
If you want to sell your Native Instruments product, you may remove it from your account and transfer its license to another user. If you are the new owner of the product, you can import the license into your account in this website section. You can also access your 'Licenses in Transfer' with the respective Transfer-IDs. Please find find more info in this article.