You can log in to your account on any page of the Native Instruments website by clicking the User icon in the upper right of the page and choosing My account: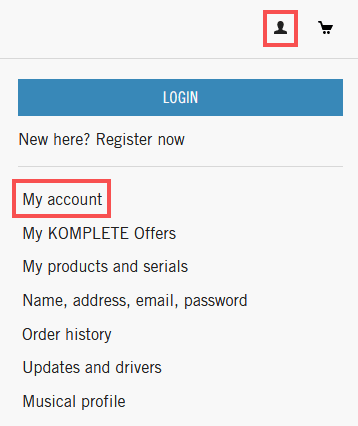 MY ACCOUNT consists of six main areas: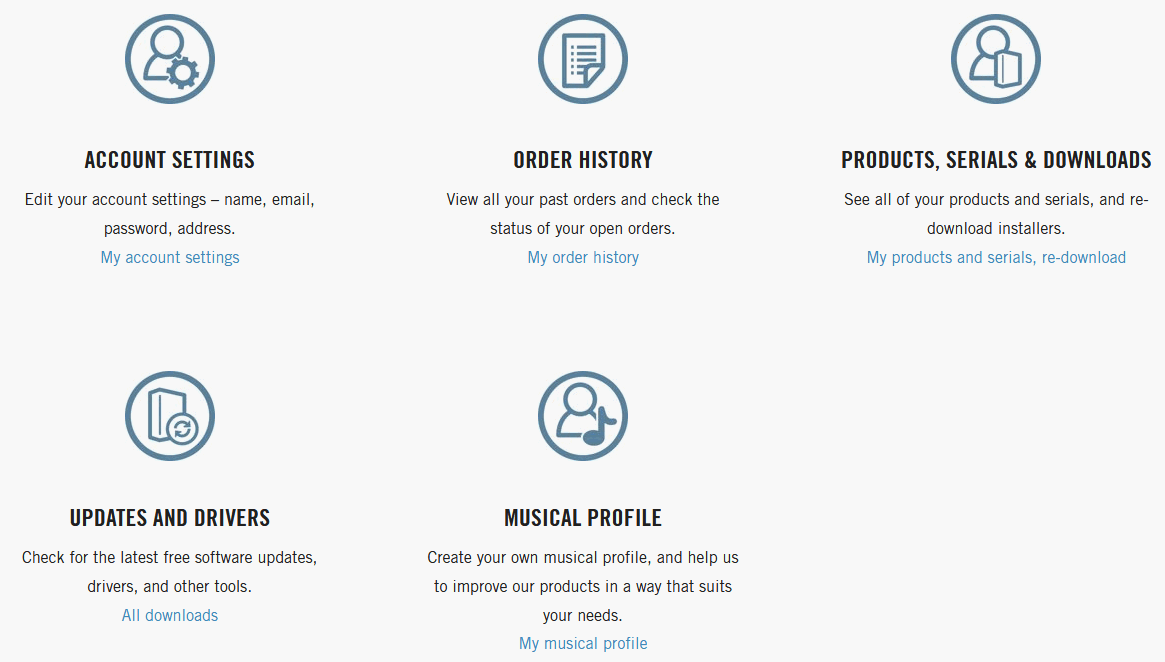 Account Settings
Edit personal information such as Name, Email Address and Password under ACCOUNT SETTINGS. You can also enter your Billing- and Shipping Address, define your preferred Language and set your Account Type.
Important note: When choosing an Account Type it is extremely important that your selection, either Business Customer (product purchase available excl. VAT) or Private Customer, is correct. After clicking the SAVE button, the selection becomes permanent and cannot be modified. If you need to change your account type it will be necessary to create a new account with a different email address.
Order History
If you purchased a product via the Native Instruments website, the product's Reference Number, Order Date, Order Total and Status will be displayed here. You can also find links to track your delivery and a button to CONTACT ORDER SUPPORT if you have any questions related to a particular purchase.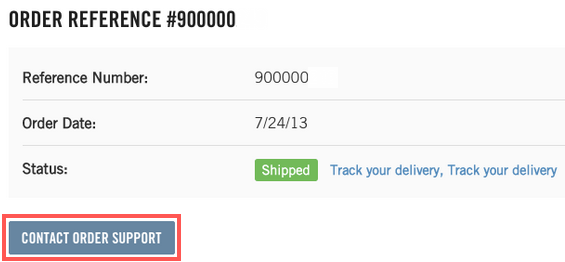 My Products and Serials
This area displays all your Registered Products and Serials. Currently available products can be downloaded and installed via Native Access. TRAKTOR PRO 2 and some legacy products can be installed with the NI Downloader. Click the button next to a serial number to download the respective product, either with Native Access or, for some legacy products, with the Downloader:

After you clicked DOWNLOAD a new window opens with download links for MAC and PC. Clicking DOWNLOAD VIA NATIVE ACCESS will open the setup page for Native Access. In case Native Access is already installed on your computer you do not have to install it again. You can simply run the application.
Note: Some older products from Native Instruments may not be available for download in your account. If you are required to (re)install such a product but no longer have access to its installation discs, please contact our Order Support team via our Contact Form.
Updates and Drivers
This area provides the User with important UPDATES for all registered products as well as links to latest DRIVERS, important tools (such as Controller Editor), USER LIBRARIES and FREEWARE.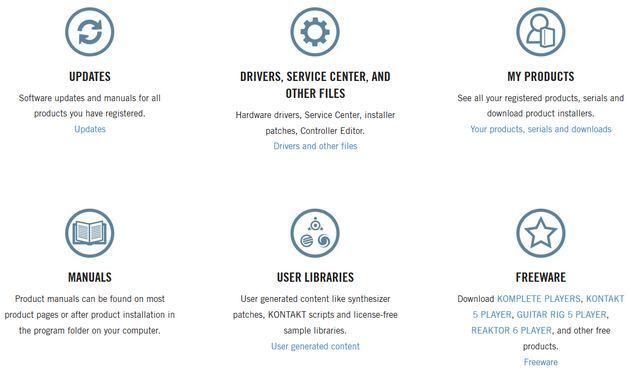 Musical Profile
In this area you can provide some information regarding your musical profile. This will help us to improve our products in a way that suits your needs.
Related Articles