The TRAKTOR PRO Remix Decks can be mapped to any standard MIDI controller, for example, Native Instruments MASCHINE. If you are not familiar with the TRAKTOR Controller Manager, first please consult your TRAKTOR documentation and read this article in the Knowledge Base.

If your Controller was already mapped to the old Sample Decks in a prior version of TRAKTOR PRO, then it will still support the first row of Sample Cells in a Remix Deck as shown in the screenshot below: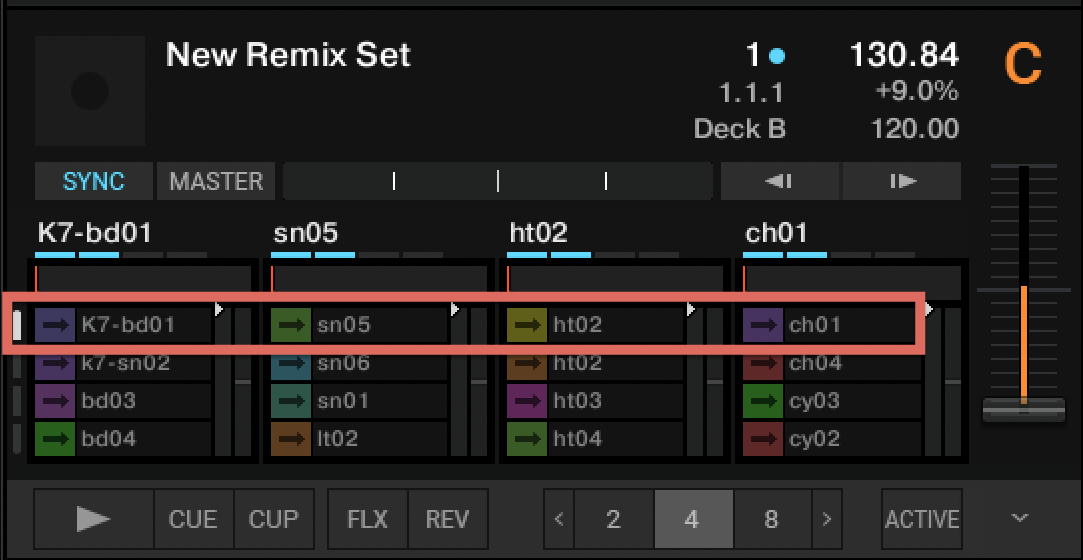 In TRAKTOR's Controller Manager, you will find a variety of advanced assignment options for your own custom Remix Deck mappings, including individual assignment of Sample Cells to buttons of your controller. The following steps show you how to access all available assignment options:
In Controller Manager, select the Generic MIDI mapping for your controller or create a new one.
In order to add functions to the Assignment Table of your mapping, click the Add In... button. This will open the list of assignment categories.

You can find all general functions for your Remix Deck mapping under Remix Deck.



Note: Since TRAKTOR 2.9.0, the assignments that control the volume, filter, and FX amount of each Remix Deck Slot are found in Add In... > Deck Common > Submix

If you want to assign the individual Sample Cells to buttons of your MIDI controller directly, go into the Direct Mapping sub-category.

If you want to mimic the functionality of the old Sample Decks, you'll find the corresponding functions in the Legacy sub-category.