Note: for troubleshooting a TRAKTOR-ready controller or any other third-party controller, please read this article.
Symptom
Your Native Instruments TRAKTOR controller is not automatically recognized by the TRAKTOR software and the MIDI indicator on TRAKTOR's Header does not light up when moving a control element (button, fader, or knob):


Solutions
1. Update TRAKTOR
Native Instruments releases a new version of the TRAKTOR software with each controller, featuring the integration of the particular device. All versions previous to this update will not recognize the controller. To resolve this, install the latest TRAKTOR software update as explained in this article. You can check the currently installed version by clicking on the NI logo on the top right corner of TRAKTOR to open the splash screen.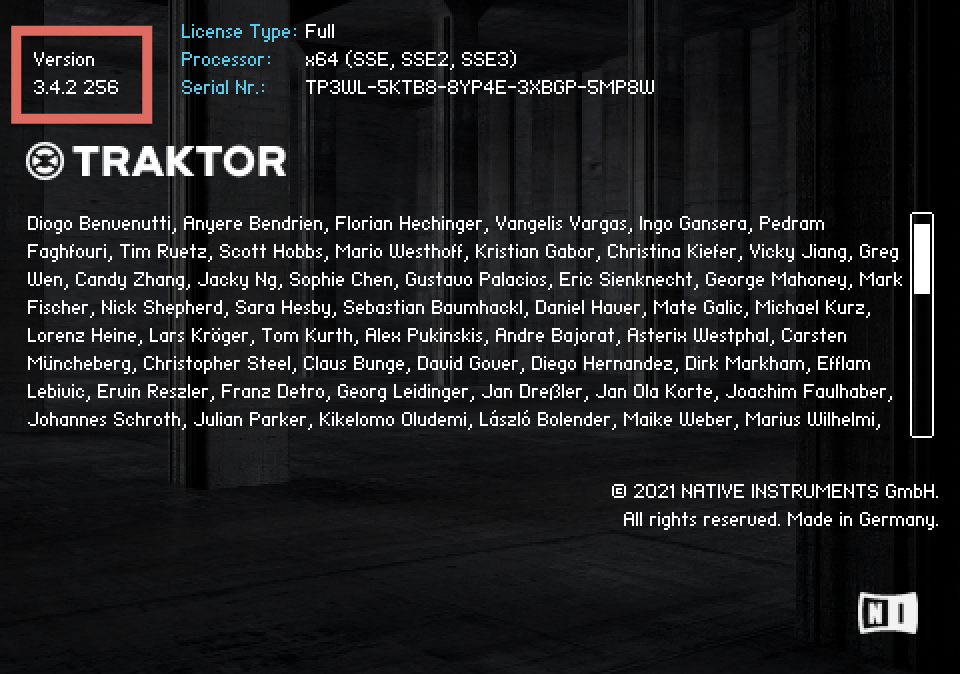 2. Restore the Controller's Default Settings
Make sure your controller is not connected.
Go to Preferences > Traktor Kontrol *controller name*.
Click the Restore button under Restore Default.



Note: The TRAKTOR KONTROL X1 MK2 settings do not include a Restore button. For this controller, go to Preferences > Controller Manager, select the Traktor.Kontrol X1 MK2.Default entry from the Device list and choose Delete from the Edit... menu. Then connect the TRAKTOR KONTROL X1 MK2 to load the default mapping.

Confirm that you want to reset your controller by clicking Yes.
Connect your controller. TRAKTOR will automatically detect the controller and load the default mapping.
3. Verify your USB Connection
Connection issues can also be caused by USB cables and ports, so test the following:
Try out all available USB ports on your computer.
If your controller is connected to an external USB hub, remove the hub and try to connect your controller to the USB port directly.
Try a different USB cable to connect your controller to the computer. Find more information about recommended types of USB cables here.
4. Reinstall Controller Editor (not applicable to S2/S4 MK3 and S3 users)
If the NI service application Controller Editor is not installed correctly or is outdated, the TRAKTOR driver may not be recognized by the software.
Make sure to disconnect your TRAKTOR controller from the system.

Download and install the latest Controller Editor update from the Drivers page to ensure that it is properly installed. You can find detailed instructions on reinstalling Controller Editor in this article.
---
If your TRAKTOR controller is still not being recognized by TRAKTOR nor by your computer, refer to our general hardware troubleshooting guides for: