When purchasing a Native Instruments hardware product, you will find a registration card in your product box like the one pictured below. In this example, the bottom of the card shows the MASCHINE serial: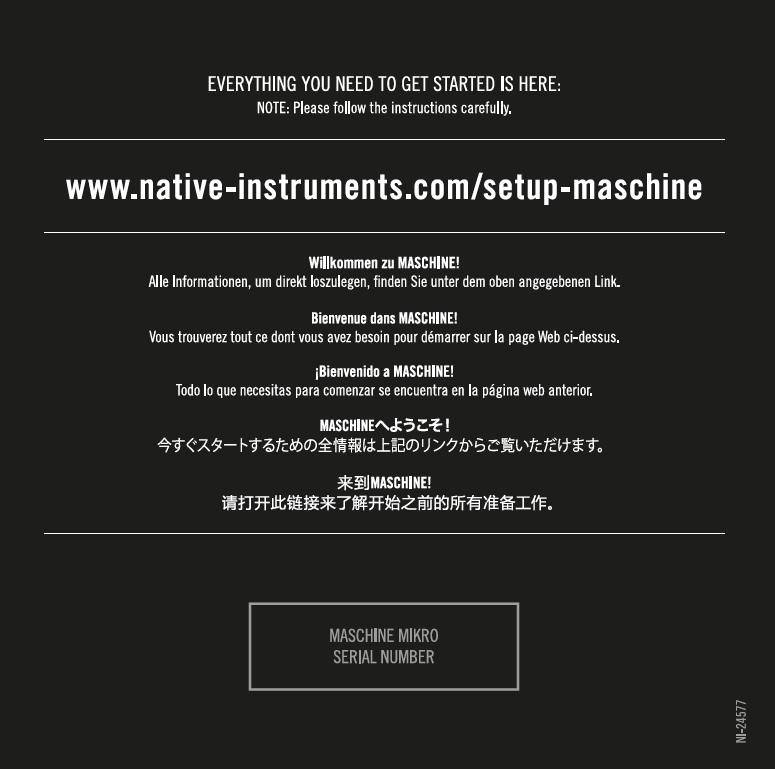 Registering your Product
To register your Native Instruments product, follow these steps:
Open Native Access and log in with your Native Instruments email and password. 
Click on Add a serial in the upper left corner of Native Access.
Enter your serial number in the dedicated field.
Confirm your serial number by clicking the blue ADD SERIAL button in the lower right: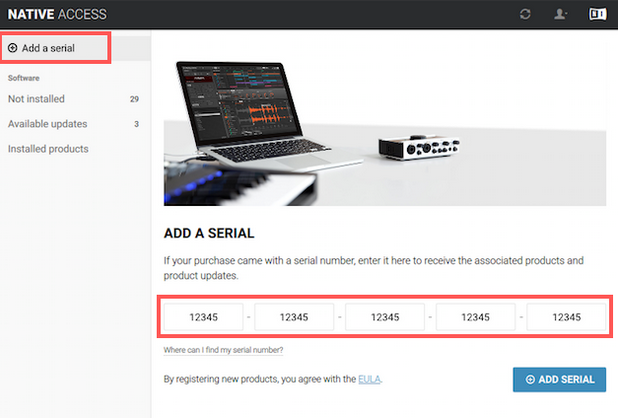 Locating your Software
After registering your Native Instruments hardware product, the corresponding software serial number is automatically added to your account. To locate your software:
Navigate to the Not Installed tab.
Click the Refresh button.

Your software now appears in the list of not installed products.
To obtain specific 'Getting Started' instructions for your particular device, please use the link printed on the flyer contained in your NI product's box. In our example from the above flyer, you will find the 'Getting Started' instructions for MASCHINE under:
www.native-instruments.com/setup-maschine