Native Instruments Expansions enable the use of the previous MASCHINE Expansions in other Native Instruments products of the KOMPLETE family. The following table shows the different components of an Expansion with the corresponding supported NI products:
COMPONENT
SUPPORTED NI PRODUCTS
Drum Kits

MASCHINE 2
BATTERY 4

One- Shot samples / Loops

Any product that can load audio files

Instrument presets

MASCHINE 2
PRISM
MONARK
MASSIVE

Effects Macros
MASCHINE 2
Projects / Patterns
MASCHINE 2
Previews

MASCHINE 2
KOMPLETE KONTROL
BATTERY 4
What is Included in a Specific Expansion?
To find out which components are included in a specific Expansion, go to the corresponding Expansion's product page and observe the icons in the overview. Icons that appear greyed-out indicate that the corresponding component is NOT part of this Expansion.
In the below example for Conant Gardens, we see that the following (greyed-out) products are NOT included in this Expansion:
Effect Macros
Sample Instruments
Drum Synth Presets
MASSIVE / MONARK / PRISM Presets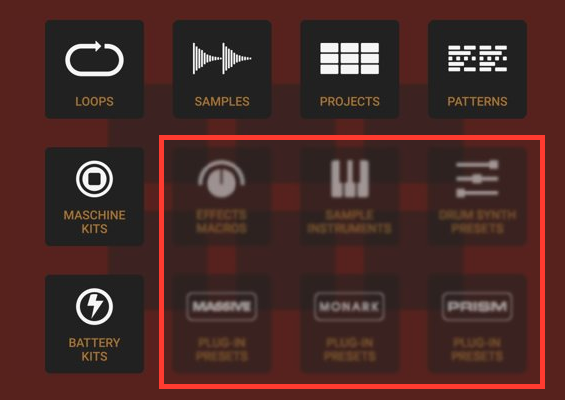 Scroll down the page to obtain detailed information about each of the components included in the Expansion: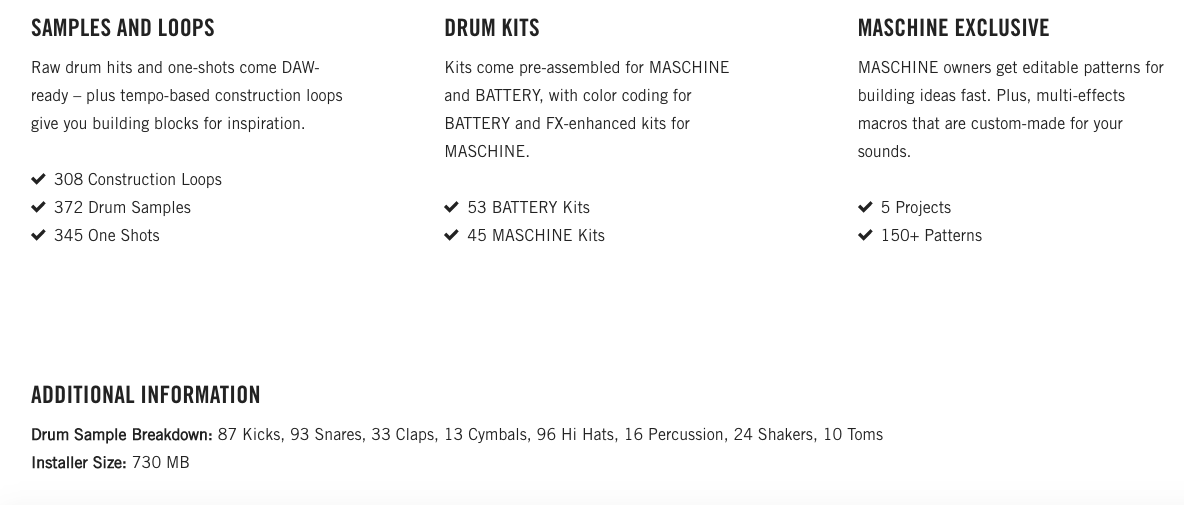 Related Articles