Note: this article deals specifically with an error while loading BATTERY 4. If you have purchased BATTERY 4 separately, own it as part of a KOMPLETE 9 - 12 (Ultimate) bundle or you experience this error when loading another instrument, please see the related articles at the bottom of the page.
Symptom
When attempting to load a BATTERY 4 Kit from the All Instruments tab in MASCHINE, you receive the error:
Error: Battery could not be loaded.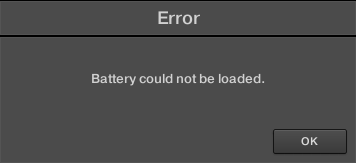 Cause
Expansions contain BATTERY 4 content which appears in MASCHINE. However, without a valid licence for BATTERY, this error will appear when attempting to load those BATTERY Kits.
Solution
While the BATTERY 4 formatted kits appear in the All Instruments view, you would need to have BATTERY installed in order to use those. You can download the demo from here.
However, those same BATTERY Kits are available in the native MASCHINE format. The MASCHINE Kits additionally include insert effects as well as MASSIVE, MONARK, PRISM and Drum Synth presets. This offers you even greater flexibility than using the BATTERY Kits. You access these from the All Groups tab: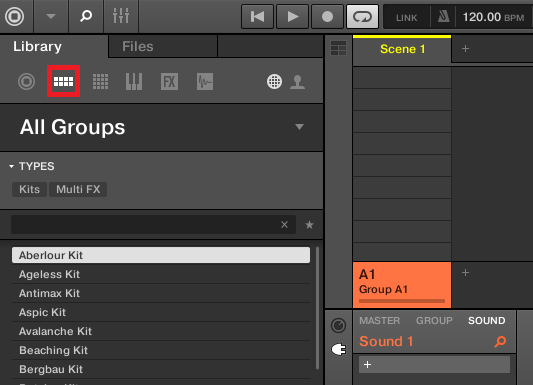 Related Articles