Not all Native Instruments products are natively compatible with M1 / Apple Silicon processors. If you want to use them as a plug-in in your DAW, the DAW must be run in Rosetta mode.
Rosetta is an application that allows programs originally developed for Intel-based computers to run on the new Apple Silicon-based Macs. Rosetta automatically translates these programs in the background for use with Apple Silicon processors.
How to install Rosetta
Rosetta is available on all M1 / Silicon-equipped computers by default. When you open an Intel-based application, you will be prompted to install it. Click the Install button if this occurs: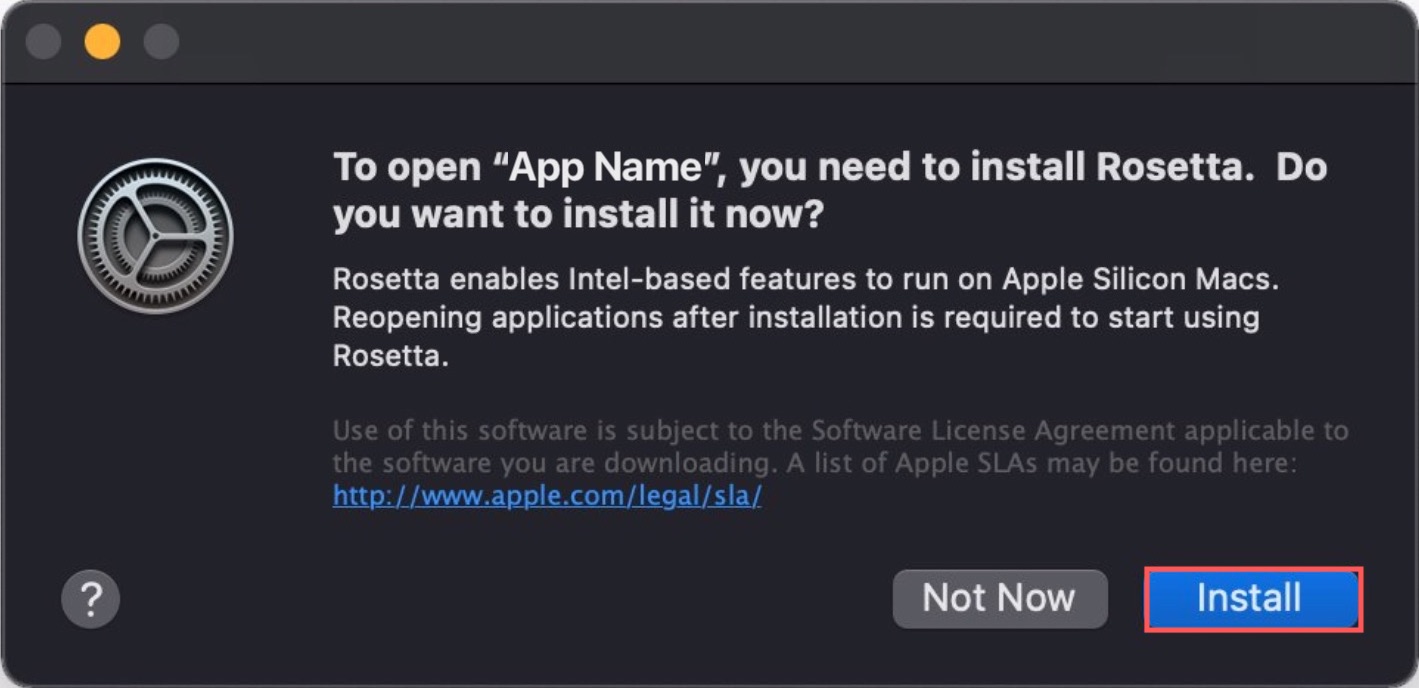 How to Open Your DAW Using Rosetta
Follow the steps below in order to ensure that your DAW is opening in Rosetta mode:
Make sure your DAW is closed.
Open Finder and select the Applications folder.
Right-click your DAW's application icon and select Get Info from the menu.
Check the option Open using Rosetta:

To disable Rosetta mode, follow the steps above but uncheck the box next to the Open using Rosetta option.