In this article, we explain how to load your REAKTOR content products.

Using the Player Browser
Open the REAKTOR software in standalone mode or as a plug-in in your DAW. The standalone application is installed in this location:

Mac: Macintosh HD > Applications > Native Instruments > Reaktor 6
Windows: C: > Program Files > Native Instruments > Reaktor 6


Note (Windows users): See this video if the REAKTOR plug-in does not appear in your DAW.

Click the Play column on the Start Screen.



Note: If the Start Screen does not appear, the browser is automatically available. The Start Screen can be enabled in REAKTOR Preferences > General > On startup.

The Player browser displays all REAKTOR instruments and effects that are installed.



Note: Click the magnifying symbol if the Player browser does not appear.

Scroll through the upper section of the Player browser to select a REAKTOR instrument or effect. Clicking the plus (+) icon expands the folder and shows the instrument file. In this example this is TRK-01.ens.

Double click the REAKTOR instrument file to open it. Alternatively, the instrument file can be dragged to the right.

More Info and Resources
You can search our Knowledge base to find more info about loading NI plug-ins in your DAW. Type your DAW in the search field to find relevant results.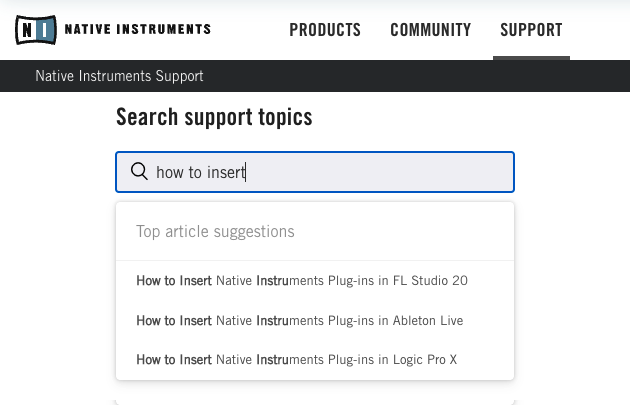 You can also find more info on using REAKTOR instruments and effects in their corresponding manuals. The PDF Manual can be downloaded from your product's info page at the NI website.