Symptom
iZotope NEUTRON 4 is not available in the KOMPLETE KONTROL or MASCHINE browser.
Cause
The NEUTRON 4 VST plug-in is available in VST3 format only (i.e. not VST2).
Third-party VST3 plug-ins are not currently supported in KOMPLETE KONTROL and MASCHINE. Only NI VST3 plug-ins are supported.


Note: Please see this article to learn more about VST3 compatibility with NI products.
Solution
MASCHINE on macOS
MASCHINE users on macOS can load the NEUTRON 4 AU plug-in directly from the MASCHINE FX plug-in menu.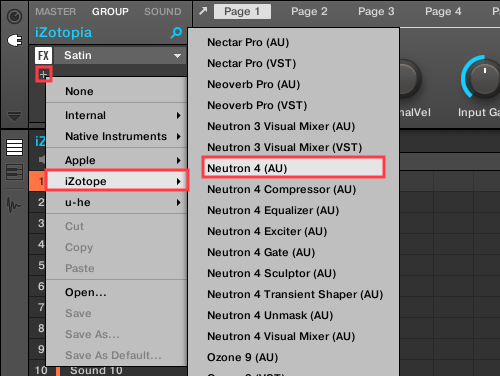 KOMPLETE KONTROL and MASCHINE on Windows
On Windows, there is currently no option to load NEUTRON 4 in KOMPLETE KONTROL or MASCHINE. To work around this, you can insert NEUTRON 4 as an FX plug-in after KOMPLETE KONTROL or MASCHINE in a DAW that supports AAX or VST3 plug-ins.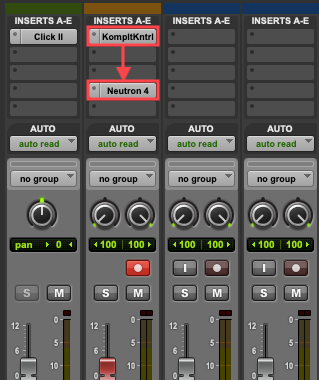 Note: The DAW used in this example may differ from yours, but this procedure is the same with any DAW being used.